Real estate crowdfunding is increasing in popularity and has become more accessible than ever. According to Polaris Market Research, the global real estate crowdfunding market was valued at USD 10.78 billion in 2021 and is expected to reach USD 250.62 billion between 2022 and 2030 at a compound annual growth rate (CAGR) of 45.6%.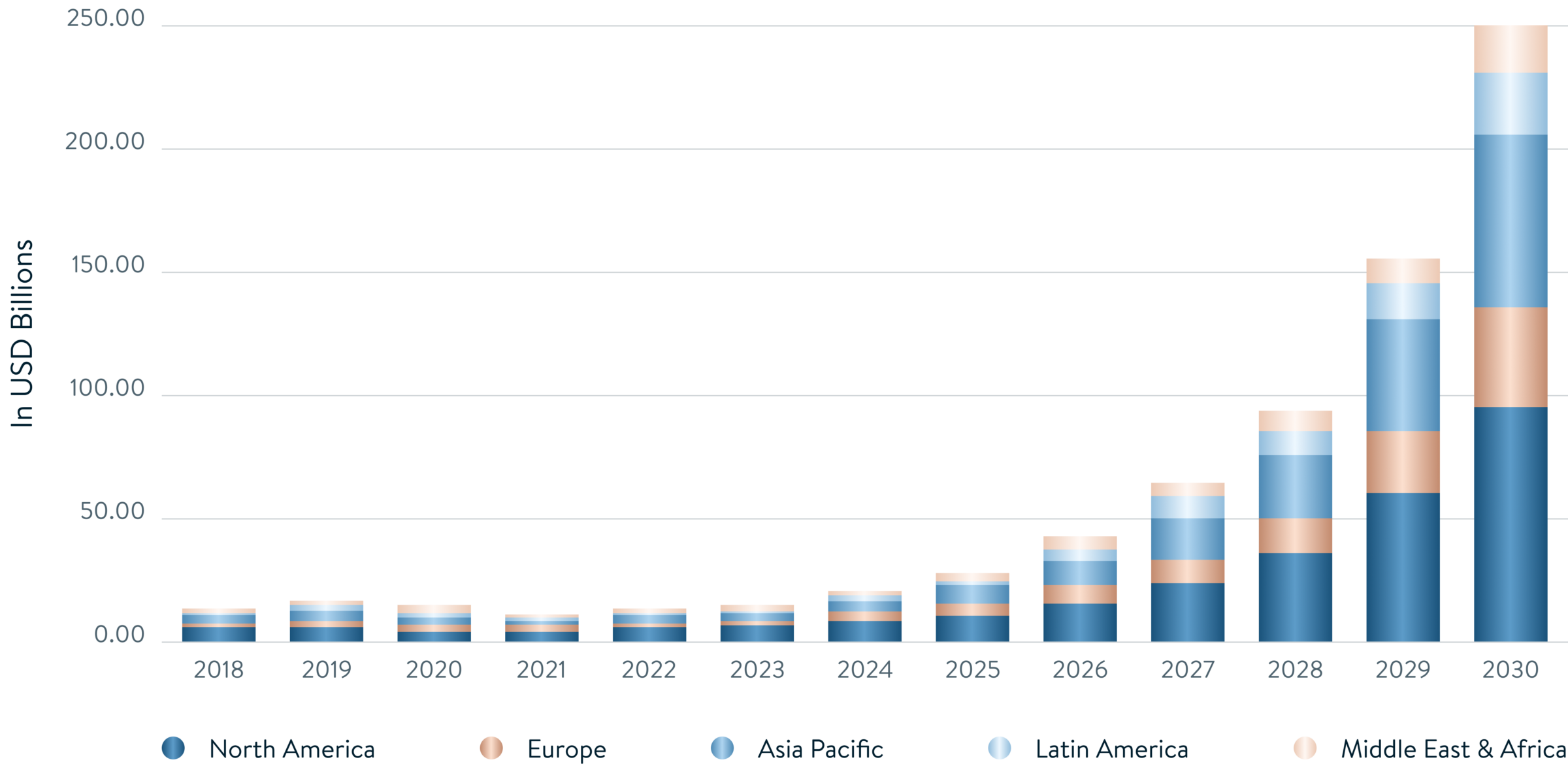 Real estate crowdfunding market size by region from 2018-2030 (in USD Billions)
Source: Polaris Market Research
Curious? In this article, we discuss how real estate crowdfunding works and the opportunities for investors.