The Secret's Out: Le Bijou Unleashes the SL2 in Lucerne
It's one of Europe's hidden treasures and a place so delightful that enchanted tourists never want to leave. But today, the impossibly beautiful city of Lucerne is also attracting a new type of visitor. That's because with the global economy stuttering, discerning investors are now flocking to one of Europe's most trusted assets: Swiss bricks and mortar.
Now more popular than Venice, according to a recent report in news broadsheet Neue Zürcher Zeitung (NZZ), Lucerne is hard to beat as a destination for your cash in Switzerland this year. But if you've had your eye on the market, you'll know the very best deals seldom pop up on the market. Although there are plenty of good pickings, investors who prefer cherries on their cake need a dash of patience and some fleet of foot to snatch the most prestigious deals.
The SL2 Lucerne Owners Club
Zoom into view Le Bijou's exceptional SL2 apartment-hotel complex in Lucerne - featuring four prestige, self-contained lakeshore units smack in the middle of the charming old town. And a unique opportunity to grab a stake in one of the Swiss apartment-hotel innovators' sought-after property-share deals - which include some nifty perks on top of a healthy slice of the superb yields these sublime apartments generate.

Proven Track Record
Since opening in 2017 Le Bijou's SL2 units in Lucerne have become the go-to venue in the city for corporate and media marketing events as well as for upscale tourists who want to experience the very best in Swiss comfort and hospitality. Featuring a market-leading occupancy rate of approaching 90%, the four units combined rake-in up to 2'800 CHF per day.
With a 9.2/10 rating on Booking.com the SL2 units are literally in a class of their own, as the feedback resoundingly proves:
"The penthouse was stylish, in a very convenient location and has beautiful views of the lake and the wow factor. Day and night views from the apartment were magnificent. Appliances supplied were of high quality and include nice touches such as the Sonos system. Would definitely recommend to friends and family."
Amanda, October 2019
Hitting exactly what the market needs
Although tourism is undoubtedly on the rise in this fairytale alpine town, and new hotels appear to open almost every month, SL2's four apartments enjoy numerous advantages which make them stand out in what is still a rapidly evolving market.
Key to the success is the innovative business model pioneered by the Swiss hospitality developer, which aims to satisfy a new and rapidly-growing cohort of customers who are dissatisfied with the usual offerings from traditional hospitality providers.
Inside and out the SL2 units are built for a new kind of highly sophisticated traveler, who wants:
All the privacy advantages an apartment can provide
All the high-end door-to-door VIP services of a 5 star hotels
Downtown location with best panoramic views
Cutting-edge technology and luxurious, tasteful design
When you're in a Le Bijou unit, you have the whole place just for yourself. Such comfort seduces frequent clients of five star hotels, even the royals.
Growing Market
Nestled on the shores of Lake Lucerne, dramatically encircled with majestic mountains, it is hardly surprising that tourism in the city is flourishing.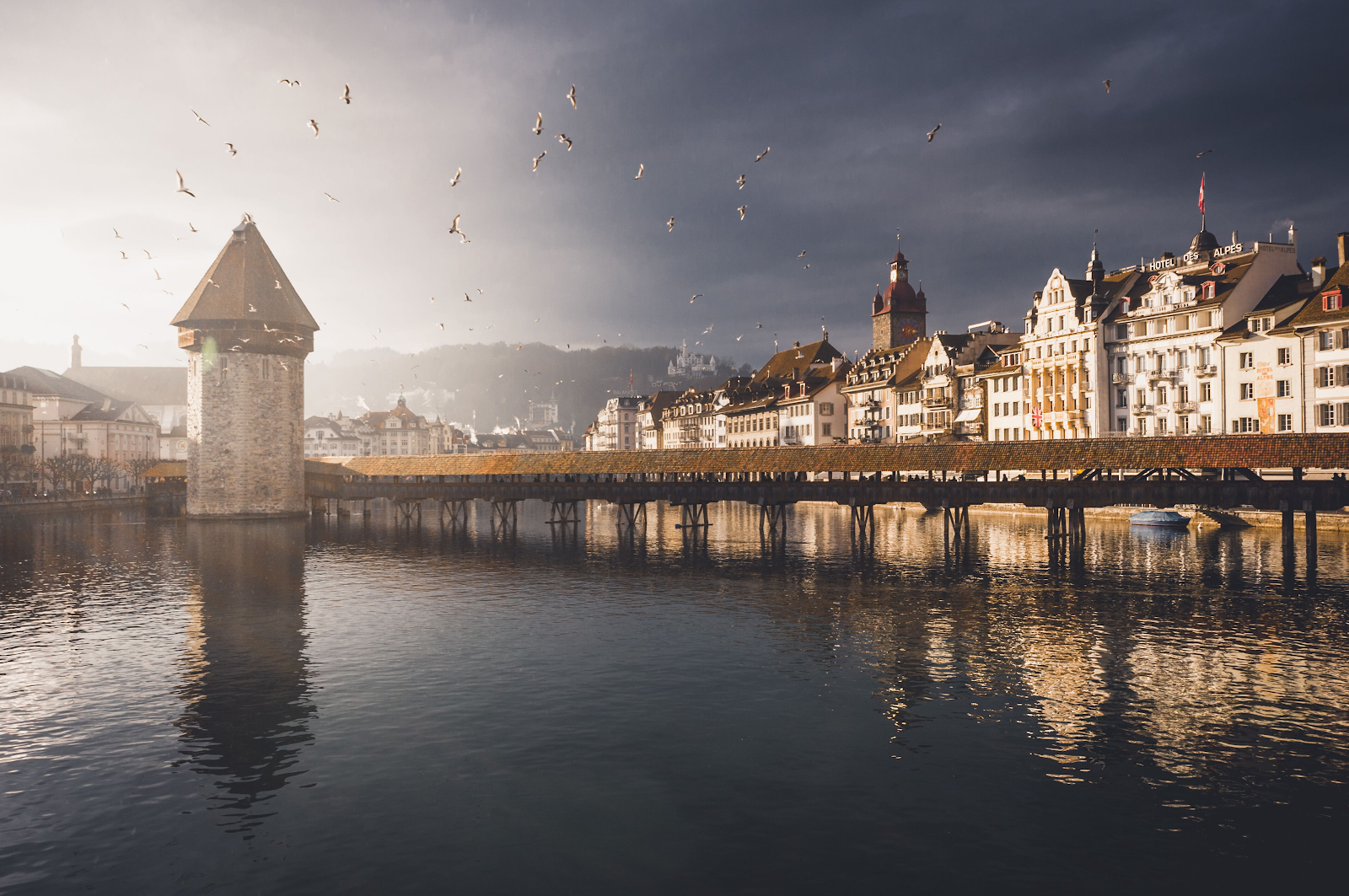 According to the Swiss Tourism Office, Lucerne in 2018 hosted 10% more American visitors and 11% more guests from Asia, compared to the previous year. Overall last year Switzerland's tourist numbers swelled by 3.8% - hitting a record 38.8 million overnight annual stays.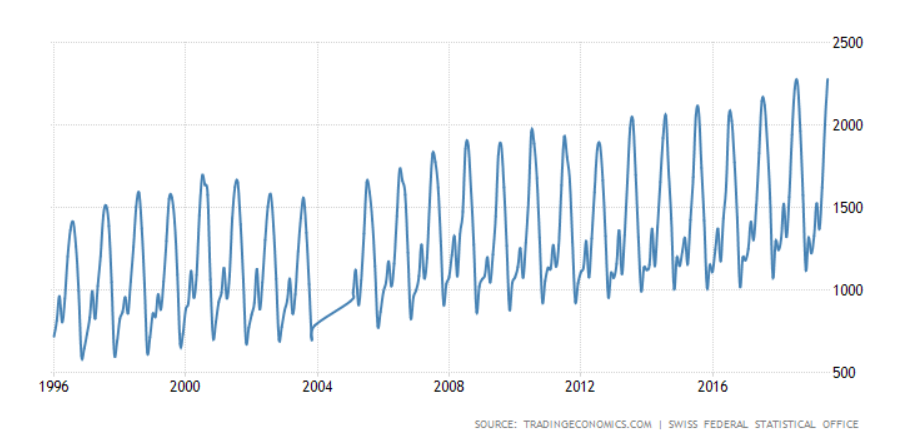 Switzerland:
Year after year, ever since 1982, Switzerland has witnessed an increase in tourism, unaffected by global crises
Ranked first on the Global Peace Index (GPI)
Stable political and economic outlook
Low interest rates and mature financial markets
Lucerne:
A staggering nine million tourists visit Lucerne every year
By 2030 Lucerne will host 12-14 million tourists per year (According to research undertaken by Lucerne University)
Increasing demand for high-quality tourist accommodation and according to the Lucerne Tourism Office, a 90% occupancy rate in high-season
Profitable Segment
Lots of tourists, yes, but these days they are spoiled for choice and increasingly picky about where they stay. Visitors to Switzerland are sophisticated and demanding. So the SL2 units were made to exceed even the loftiest of expectations.
Le Bijou's SL2 property caters to a growing segment of artisan travelers, unruffled by the cooling global economy; and while not wanting to be ostentatious or flashy they do still want the full flush of VIP butler services; usually only found in the very best hotels.
This new breed of discerning traveler demands the most convenient and most private location. Somewhere with the very nicest views too. No compromises. They want all these things combined and they want it delivered in a polished, professional and highly personalised way.
The SL2 Building
A short stroll from the glorious 8th Century Church of St. Leodegar, SL2's lakeside units take up a whole floor of a converted 19th century building not far from the medieval Chapel Bridge and Water Tower.
Each of the four apartments was built with privacy in mind and made to exceed the highest benchmarks in Swiss design and construction.
Together, the SL2 units can cater for up to 150 event guests and each apartment is fully equipped with a kitchen, two bathrooms and sleeping accommodation for up to eight visitors.
All the units provide fantastic views over the city or the surrounding mountains and lake. And Le Bijou's management team and digital butler silver service are always at hand. With tailored apartment services and ready advice on where to experience the local culture and fine dining.
In high-demand from well-heeled locals and globetrotters alike, the residences' provide unrivalled levels of comfort, all wrapped up in Le Bijou's unique signature style of timeless elegance and Swiss attention to detail.
Strategic Location
Arguably the best location in the whole city - with unparalleled views of the cityscape, mountains and lake
The property is one of only a dozen buildings located in the strategic heart of the city that can offer the above and also be capable of serving as a hotel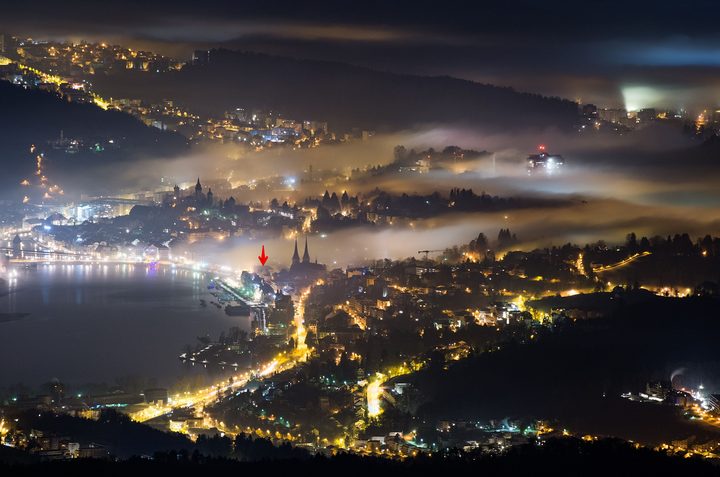 An Opportunity to Diversify Your Portfolio
• The fundamental principle of diversification is that owning several low-correlated investments with the same returns decreases risk, while the returns stay the same. As shown by Ray Dalio, one of the world's most successful fund managers, owning 10 uncorrelated assets will improve your return to risk ratio by a factor of 5.
• When compared to Zurich, Lucerne has a much more touristy clientele. The property generates healthy returns and has low correlation with the profits of our LG23 property in Zurich, what makes it a good fit for diversification.
• For Zurich properties think business travelers, brand events and family celebrations
• For Lucerne properties think tourists, tourists tourists!
The Upcoming Improvement
The SL2 units are already functioning excellently but there is always room for improvement. For 2020, the following improvements and goals are planned:
Installation of James, the AI butler
Content marketing media campaigns and behavioural-targeted online ads
An increase in event bookings
Minor renovations of some areas needing renewal
The Scoop
Savvy investors tempted to make a pre-Christmas splurge can now hoover-up the many exciting benefits that the SL2 Lucerne Owners Club offering provides.
While shares last, investors are being invited to choose from a menu of custom investment kits that include several tiers of leverage.
Typically based on a 10-year franchise and lease, the shares provide safe, healthy, tax-free annual dividends of 7-14%, as well as the opportunity to actively participate in the success of a trend-setting business transforming the industry.
And if that wasn't tempting enough, SL2 Lucerne Owners Club members also receive generous member-only privileges such as significantly reduced rates on hosting friends and family for special occasions.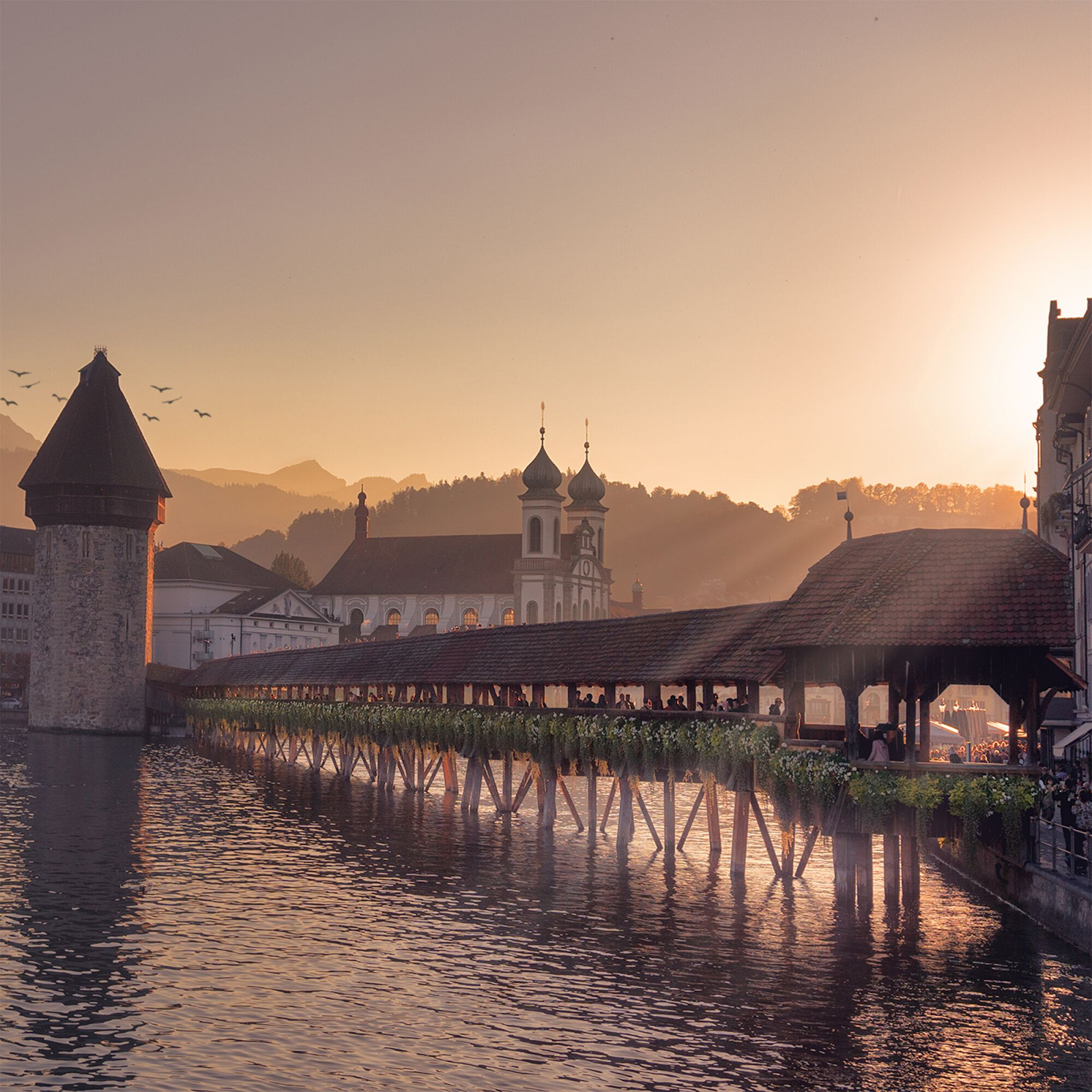 Cherries for Christmas
Want some more cherries later on? Owners Club investors will also get preferential access to exclusive new investment opportunities as and when they arise, along with investor and expert insights exclusively available through the club platform.
So whether you are thinking of diversifying your portfolio, or looking for an opening in an exciting new market segment; in the last weeks of the year there is likely no better way of becoming a player in the 5-star hospitality industry.
Just days since the offering 40% of the shares are already reserved but for nimble investors there should still be just enough time to grab a remaining holding in one of the smartest and most rewarding real estate deals in Europe this year.