Although most of us have done our best to push the pandemic as far as possible from our minds, 2022 has been replete with surprises of all kinds — from the onset of the Russian invasion of Ukraine to renewed waves of virulent COVID strains that have led to rising case numbers throughout Switzerland and elsewhere.
In both summer and winter of 2022, daily laboratory-confirmed cases of COVID increased by up to 35'000 per day. These are shocking numbers for Switzerland, considering there were no more than 10'000 cases per day throughout 2020.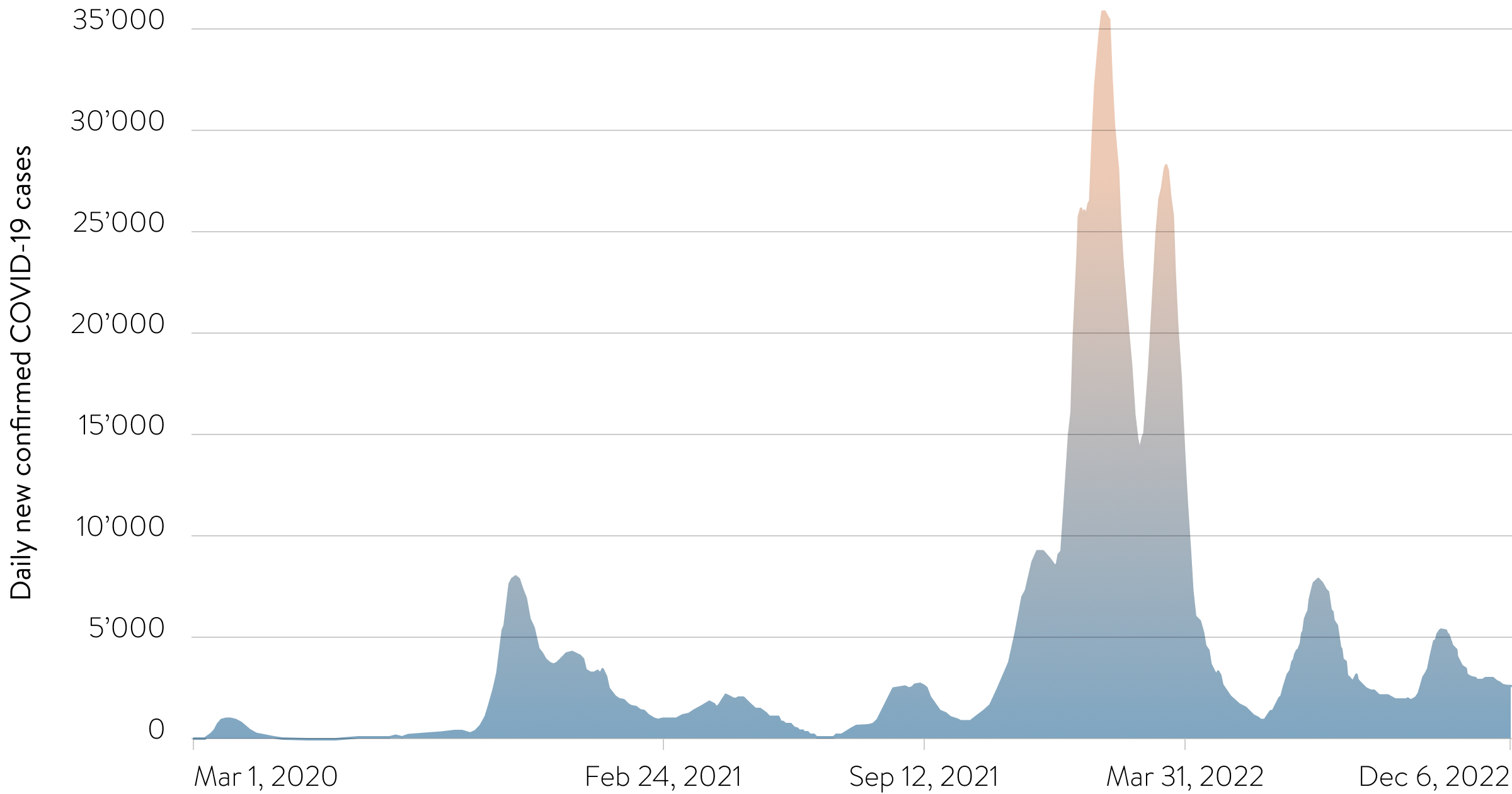 Daily new confirmed COVID-19 cases in Switzerland
Source: Our World In Data
Summing up the results of the year, we can say with confidence, that all challenges were successfully handled. Let's review how Le Bijou passed through the crisis, unlocked many new investment opportunities, and introduced deal-by-deal opportunities in the second part of 2022.