The past 18 months (since the start of 2022) have not been happy ones for the real estate sector. In fact, this sentiment is true for nearly all forms of assets across the globe. Triggered by the war in Ukraine, inflation and interest rates have reawakened from a multi-decade slumber; homebuyers were faced with banks being less willing to offer mortgages, while sellers grappled with crumbling market activity.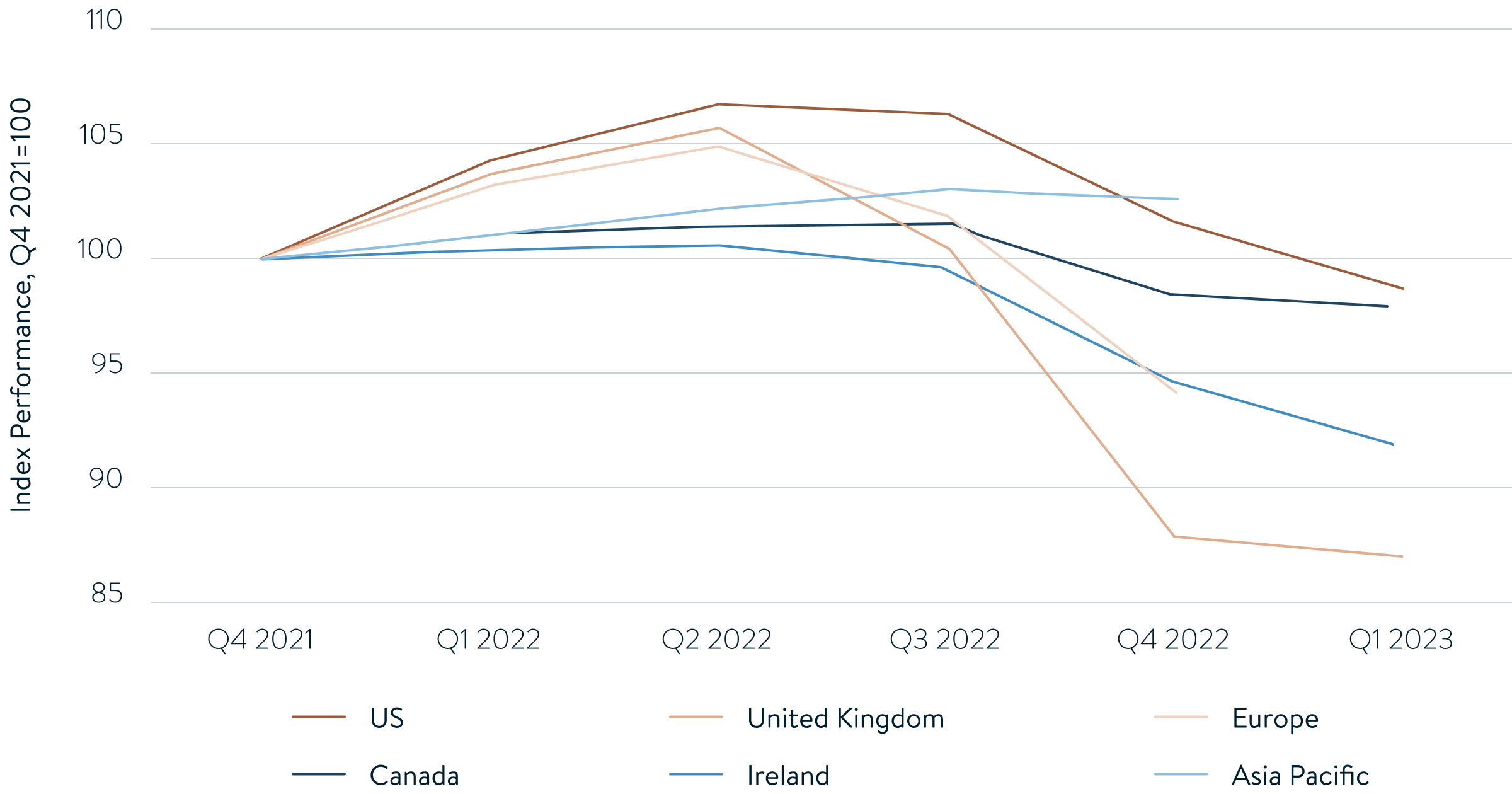 Real estate capital value indices (in local currencies, Q4 2021=100)
Source: UBS
The UK, known for its tendency to be more volatile than most other markets, took a leading role and led the decline, while the Asia-Pacific region was barely affected. Regardless, nearly every corner of the globe felt the repercussions to some extent.
Simultaneously, many commentators began to forecast a gloomy outlook for house prices worldwide. Even the Swiss residential market, which is typically less susceptible to such concerns, managed to attract a negative analysis.
In light of all this, one might be inclined to postpone any plans of investing in Swiss real estate, opting instead to observe the market from the sidelines until the dust has settled. A closer look, however, is necessary to see if this prudence holds merit or not.