Asset management companies are big businesses. All global assets under management total over USD 112.3 trillion. In Europe, investment funds maintain assets of over USD 26.5 trillion, while US funds manage over USD 55.8 trillion. BlackRock, one of the biggest asset management companies in the world, alone manages over USD 8.6 trillion in assets.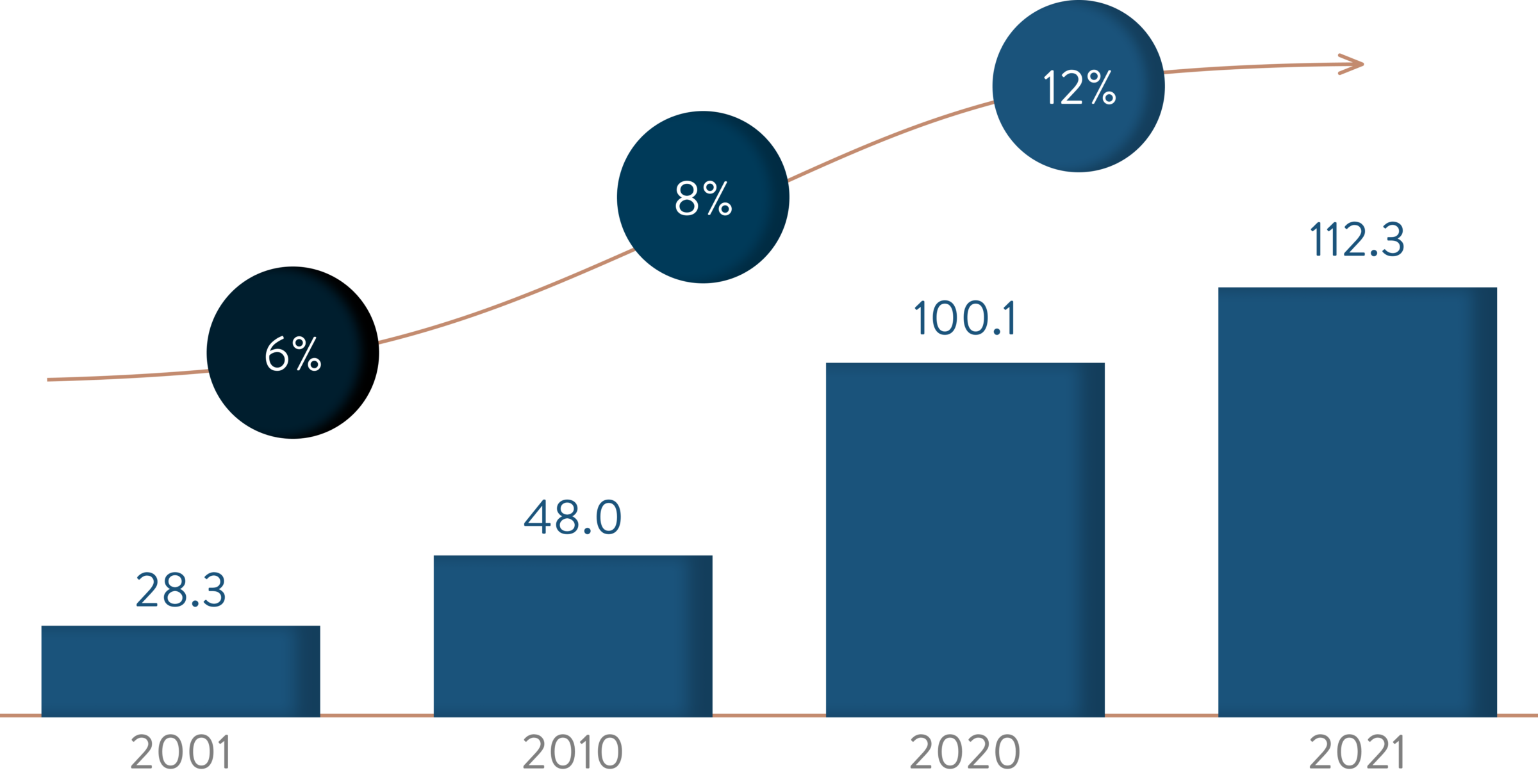 Global asset under management growth (in USD trillion)
Source: Boston Consulting Group
But what do asset management companies actually do, and are they worth it for the average investor?