A new term has arisen over the last few years, describing a distinct segment of the population between the upper and middle classes. The "mass affluent", by the numbers, describes hard-working people earning over CHF 75'000 and holding between CHF 100'000 and CHF 1 million in investable assets. Other characteristics of the mass affluent are, generally speaking, that they are financially savvy and already accustomed to diversifying. From a financial standpoint, 70% of the mass affluent actively invest. But currently, only 5% of their investable assets are in real estate, compared to 11% of high-net-worth individuals' allocations in the same asset class.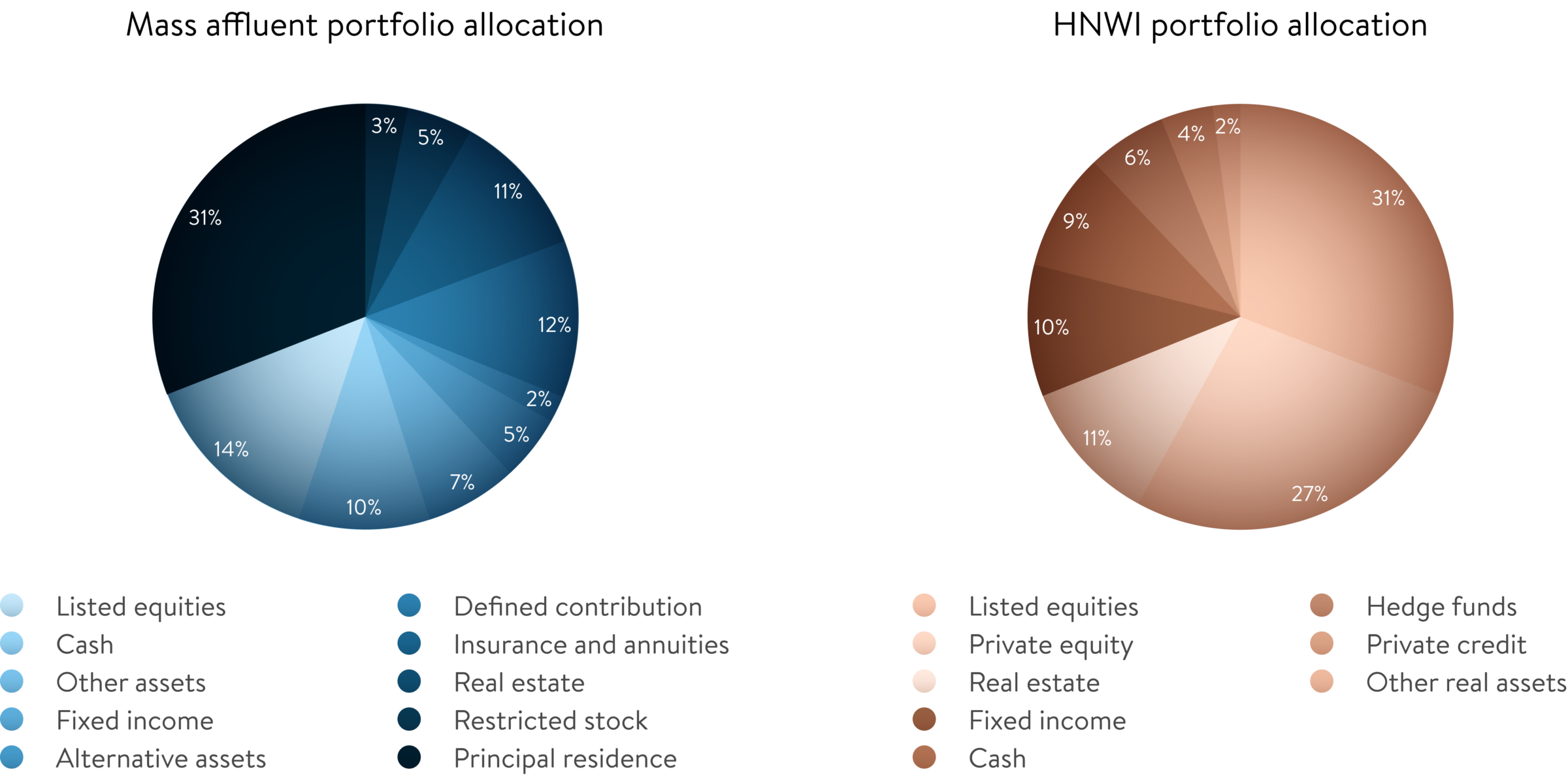 Comparison of the portfolio allocation of mass affluent and high-net-worth individuals
If you fall into the section of the population known as the mass affluent, you may have the means to invest in real estate but not a clear understanding of how or where to do that. You can further diversify your portfolio, build wealth, and expand into real estate through these different ways. Let's dive into five real estate investment options you may not have considered.